Urban Sunlight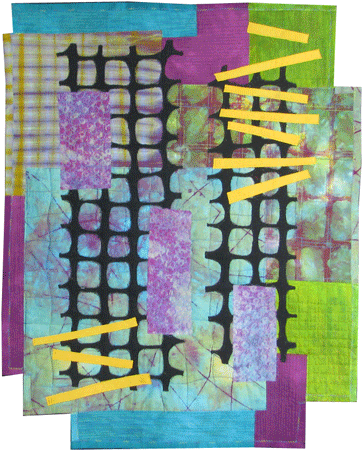 2008

Fused and machine quilted

Hand-dyed, screenprinted and discharged cotton and silk.

25" W x 31.5" H

Currently in the HIgh Fiber Diet Exhibit, Rhythm and Hues, Latimer Quilt and Textile Museum, Tillamook, OR.

Click here to see another image.

$ 500.00

Click the 'Buy Now' button below to purchase this item.