A Thin Place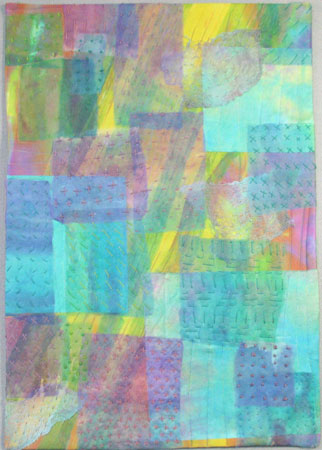 2007
15.5" W X 22.5" H

A thin place is a Celtic term for a place where the world and the realm of the spirit come close together. It is often as if a veil has been lifted and we get a glimpse of the divine or something becomes clearer to us. Sometimes the landscape provides a thin place or a piece of music can evoke a thin place response.

I painted silk organza, which along with patches of dyed cheesecloth, has been cut and stitched over a background of hand-dyed silk with bright sunny patches showing through. I hand stitched the organza with pearl cotton and pearl silk in various patterns.
Click here to see another image.
$ 150.00
Click the 'Buy Now' button below to purchase this item.