Wall of Hopes and Fears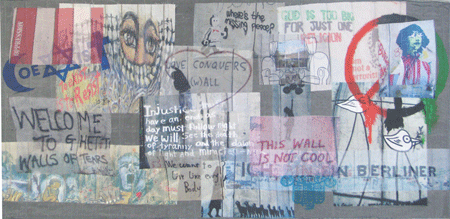 2008
Inspired by a trip to Israel and the Security Wall in Jerusalem.

Collage of photos printed on fabric..
Screen printed and painted.
Silk organza, silk and silk dupioni
36.5" W x 17.5" H
 
Click here to see another image.
$ 450.00
Click the 'Buy Now' button below to purchase this item.